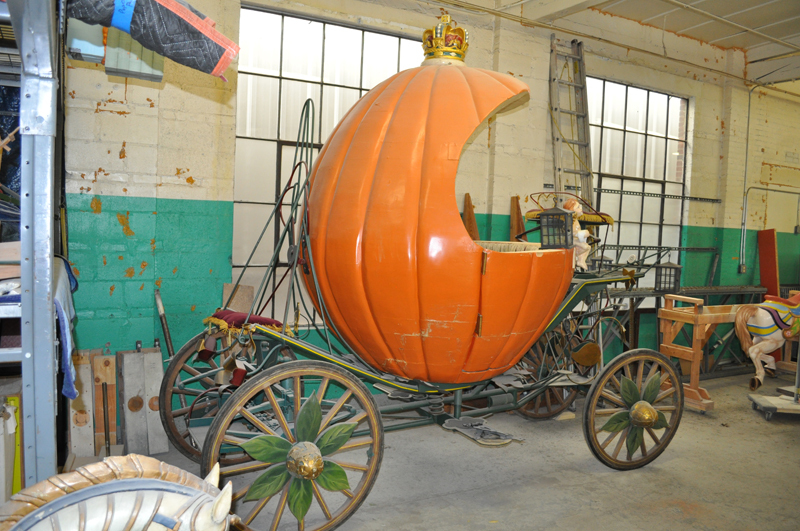 $19,500 Life Size Pumpkin Coach
- This one of a kind pumpkin coach is a horse drawn carriage built for a circus company for use in its circus. It has been used in weddings and was used at the Big E for a time. Carved over 25 years ago by a group of amazingly talented craftsman. It stands around 11ft tall by 5.8 ft wide with custom designed cushions lining it's inside and the ability to fit multiple passengers. This item has been well loved and shows where in both the paint and the wood. The as is price is listed at $19,500 as is. For an additional $3,000 our team can repaint and restore this item to better suit the buyers needs.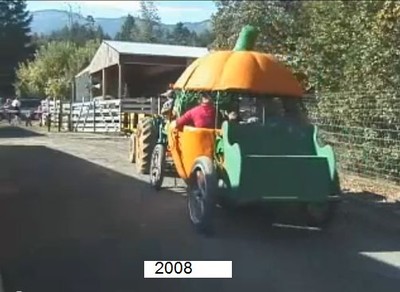 $29,000 ORIGINAL 1954 Pumpkin Coach from Santa's Village Skyforest
- This is the original Pumpkin Coach that was built for Santa's Village in 1954. Originally it was horse drawn, but the last 10 years it has been pulled by a Ford 8N tractor (not included in sale, but available for an additional $2500. It was completely restored in 2004, and has only been used for a local pumpkin patch 4 weekends every October. It comes with a spare tire and wheel. We purchased it at the auction in 1998.

$32,000 Horse Drawn Carriage Buggy Sleigh Wagon