Pirates are a Halloween Classic. Pirate costumes are cool and can be used time and again for pretend play. These really great helpful tutorials will have you looking like a pirate in no time!
Felt Pirate Hats Tutorial
- If you like to sew and have a machine, this is a really neat tutorial on making a pirate hat in no time. These little hats are perfect for a Pirate theme party or for Halloween.
Tricorn Pirate Hat
- According to this craft blogger, this hat is inspired from Captain Jack Sparrow's Pirate Hat. The tutorial calls for felt material, but this crafter recommended wool if you have it. The circumference of the hat was measured by a bowl, but according to this tutorial, a ball would suffice.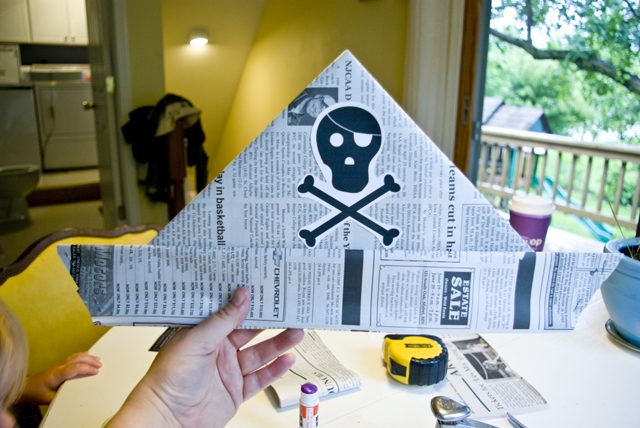 How to Make a Paper Pirate Hat
- This is a detailed tutorial on how to make a pirate hat out of news paper. This tutorial comes with a Skull and Cross bones template to cut out and stick on your pirate hat.
Pirate Hat Template
This is an easy to follow tutorial that comes with a Pirate Hat template
How to Make a Cardboard Pirate Hat
- Sturdier than paper, this Pirate Hat Design uses cardboard to make a great Tricorne Hat design
Here are great tutorials on Pirate Bandanas and hair styles